Madden NFL 17: American Football For Dummies
igsstar
Date: Jul/02/17 23:33:59
Views: 958
Madden NFL 17 is the new part of the popular series from EA Games. The main qualitative improvement was the complete processing of the game on the ground and the significant role of stars in the composition of teams, which now really affects the gameplay properly.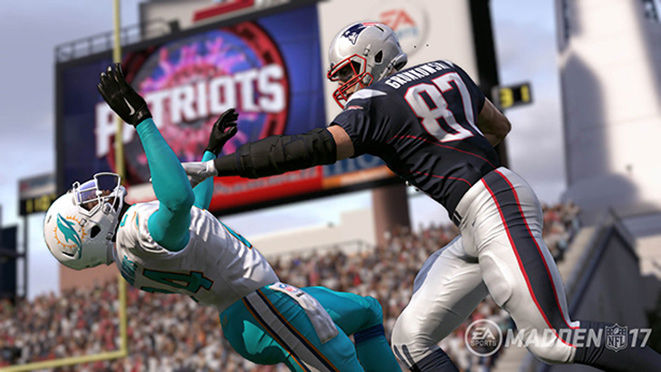 The most notable single player game mode is Franchise, allowing you to take on the role of player or coach and lead the team to success through the whole season, gaining experience, caring for the team and developing it.
In addition, there is the opportunity to simply play against the PC or other players, the Draft Champions mode (such as Arena in card games, where each time you need to choose 1 out of 3 proposed players and play with them, which sometimes leads to some catastrophic consequences if you could not create a balanced team) and Ultimate Team (the standard is already a mode for EA Sports games, where you need to open sets of card players, interesting mainly to those who love these cards more than playing American football).
Plus, the new franchise Madden 18 will add the first-ever story mode in Madden history, Longshot, a football story you can play.